Lake Garda is often associated with its doc wines that are appreciated and known all over the world, but how about if today we deviate from wine for a moment and focus on its most bitter rival: beer?
Can we all agree that beer is one of the most thirst-quenching and delicious drinks to enjoy in company? OK, it is very versatile and can be drunk in any month of the year, but what do you associate it with when you think of October? The Oktoberfest, of course! It's true that we are not in Munich, but we are ready for you to enjoy a beer as good as that of the famous German festival!
Discover with us which are the best breweries and pubs on Lake Garda! Are you ready for a tasting of craft beers accompanied by tasty food?
BENACO 70 - Affi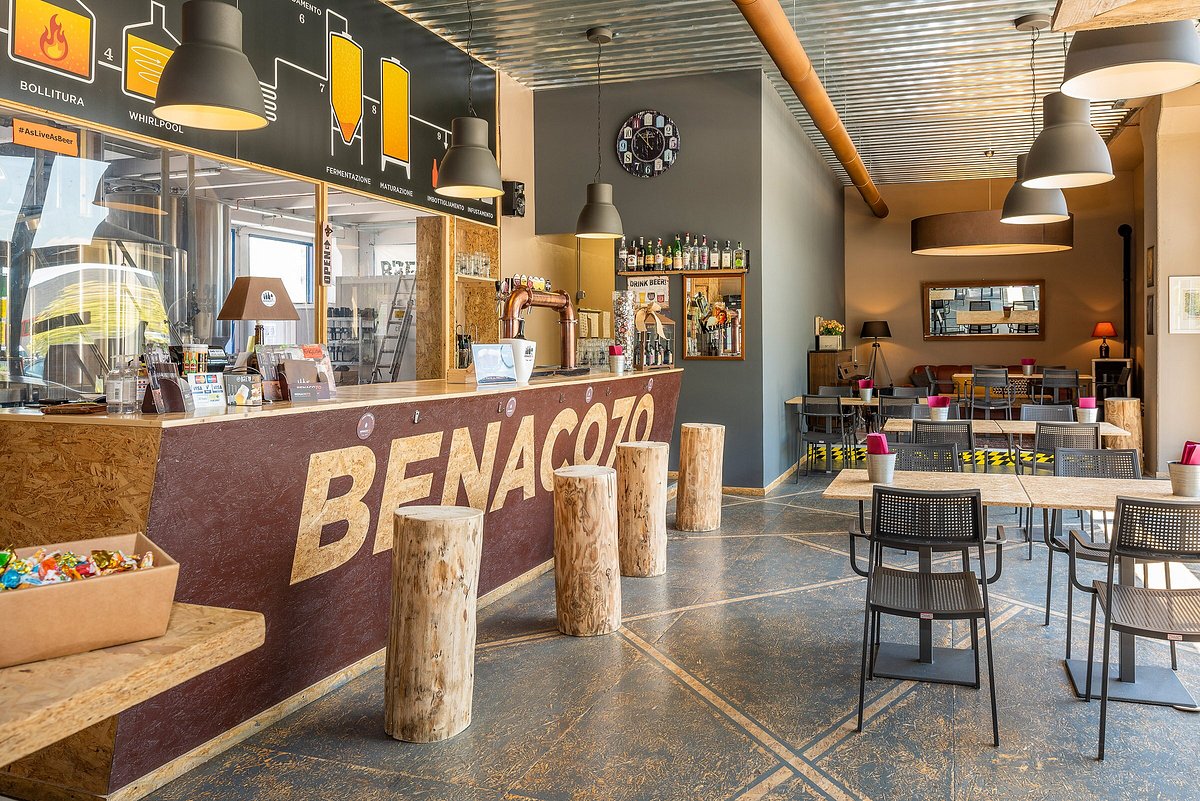 At Benaco 70 you can not only taste an excellent craft beer, but also discover its brewing secrets. Have a chat with the brewery managers who cultivate the art of brewing with passion every day. They produce seven labels, ranging from blanche to porter and honey ale with chestnut honey. These are 'live' beers, with yeasts that continue to act until the moment of consumption. At Benaco 70, quality is also maintained in the kitchen menu through the selection of km0 ingredients and the use of beer in cooking to enrich sandwiches and pints.
BAVARIA BEERHOUSE - Garda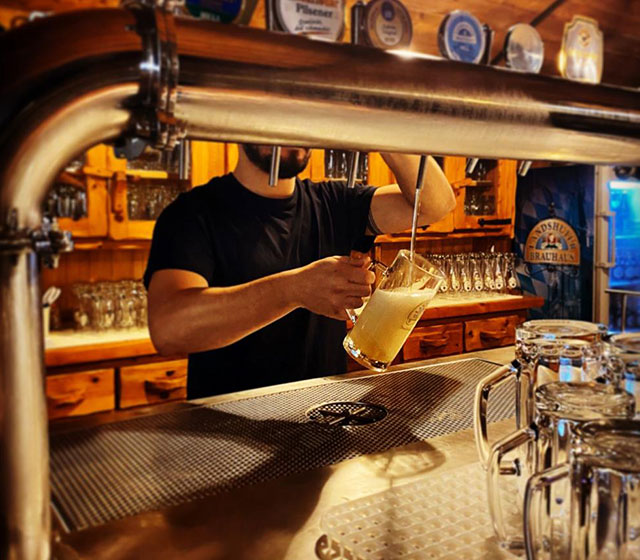 Wood and the smell of warm apple strudel: this is the welcome at the Bavaria Brewery in Lazise, in full Alpine style. The restaurant offers a curated selection of draught beers from the Munich brewery Hofbräuhaus, brewed with aromatic hops from the Bavarian fields, water and sun-ripened barley malt. Here you can immerse yourself in the full Bavarian atmosphere, as the kitchen prepares daily mountain specialities. The venue's spacious indoor and outdoor areas with classic pub tables are perfect for groups and large groups.
BEER GARDEN - Bardolino
If you are in Bardolino you can enjoy a beer overlooking the lake while sitting in the Beer Garden's dehor. You will find yourself surrounded by the greenery of the park, in an environment that incredibly manages to combine a summer mood and a winter mood, like Central Europe. Open from lunchtime to night, the taproom is Forst branded, with offerings ranging from kronen to unfiltered, with a full flavour of corn, barley and hops. The menu features sausages and ribs, spit and chopping boards, as well as fried fish and baked salmon fillet.
GEM'S BREW PUB - Lazise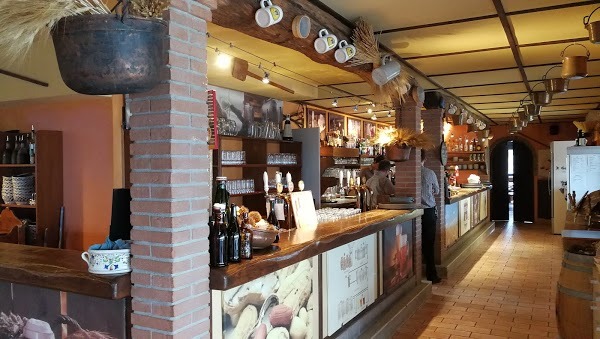 At Gem's Brew Pub you drink well. The choice is between their four beers: a lager with a fresh and light flavour, a soft red, a roasted black with a fruity aroma and a thirst-quenching Weizen. They also make excellent aperitifs and long drinks to drink before and after dinner. But there are more than just beers and drinks. The place, in fact, sports a real restaurant menu: homemade tagliatelle, gnocchi with truffles and soups for starters, and various cuts of meat cooked on the grill as main courses.
THE COVO BEER HOUSE - Peschiera del Garda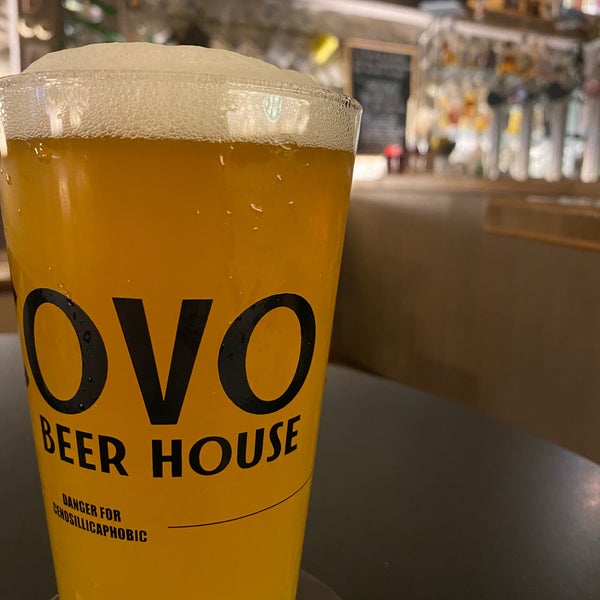 The Covo is that little non-tourist place where you feel like a real local. The managers, as true beer connoisseurs, know the characteristics of beer and do great research into new flavours and craft labels, always guaranteeing very interesting rotations. The selection of craft beers from independent Italian and international breweries is really wide: among the latest are the summer Berlinerweisse with raspberries and passion fruit and the Sabrage with coconut-sweet sabro hops. Hungry? At the Covo you can find gourmet burgers with seasonal ingredients and also vegetarian options.